Fire Detection Tubing / Fire Suppression Systems / Fire Suppression Tubing /
Suppression System Fittings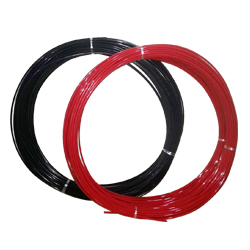 "HASOLON"  Automatic Fire Detection tubing is perfectly applicable for fire suppression systems, as it acts like sensor tubing for the purpose. The key advantages of this Fire Detection Tubing includes stabilization against UV, can be pressurized even up to 24 Bar while in operation and have the ability to react quickly to the temperature of a fire in its young stage.

Our Fire Detection Tubing is made from Heat Sensitive Modified Polyamide, which is sensitive to heat and is available in various sizes and temperature range. Our Low Heat Sensitive tubing(LHS) has a sensitivity temperature of 80 to 110 °C and High Heast Sensitivity tubing (HHS) has a sensitivity temperature of 150 to 180 °C. Putting engineering expertise to fullest use, Hasolon, known as leading manufacturer, supplier and exporter of Suppression System products, has made this Fire Detection Tubing a product that is indispensable for detecting fire and in the process averts
danger and loss of property and lives.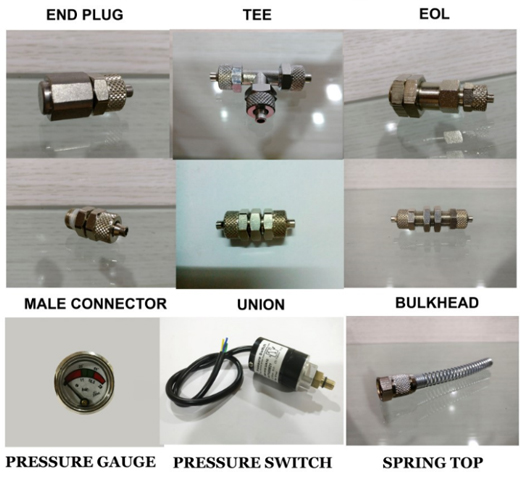 FITTINGS
Application :
Sensor Tubing for fire suppression systems.
Key Advantages :
» UV-stabilized
» Can be pressurised upto 24 Bar when in operation
» Engineered to react quickly to the heat of a young fire
Material:
Heat sensitive modified Polyamide
Color:
Red & Black
Sizes :
6x4, 8x6, 16x14, 18x15, ¼", ½"
Sensitivity Temp :
LHS FDT  80°C to 100°C
HHS FDT  110°C to 140°C
         VHS FDT  150°C to 180°C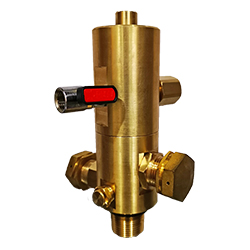 INDIRECT HIGH PRESSURE VALVE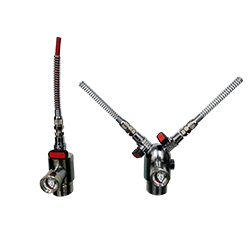 DIRECT LOW PRESSURE VALVE